This Day in History: 2023-11-23
NOVEMBER 23rd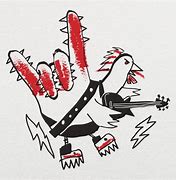 HAPPY THANKSGIVING!
An edited version of "Free Bird" (often written as "Freebird") enters the Billboard 100 (#87). The Lynyrd Skynyrd classic, written by band members Allen Collins (guitar) and Ronnie Van Zant (vocals), is the group's second Top 40 hit ("Sweet Home Alabama" was the 1st). 1974
Despite peaking at #19 months later it becomes Lynyrd Skynyrd's signature song with over 2-million downloads.
The original nine-minute version of "Free Bird" closes the band's debut album, "Pronounced 'Lĕh-'nérd 'Skin-'nérd."
AC/DC issue "For Those About to Rock We Salute You." The band's seventh North American release is their first #1 album.  1981

"The Spaghetti Incident?" is the fifth studio album by Guns N' Roses.  1993
The covers set is the only studio effort to feature rhythm guitarist Gilby Clarke, who replaced Izzy Stradlin.
The band's worst-selling album still goes platinum (one-million units shipped).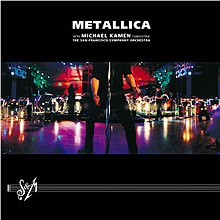 The live "S&M" (an abbreviation of Symphony and Metallica) drops.  The album moves 2.5million copies in the U.S.  1999
Guns N' Roses finally release their long-delayed album "Chinese Democracy" exclusively through Best Buy outlets. 2008
When work on the album began Bill Clinton was president. Now, George W. Bush is wrapping up his second term. In other words, it took a hell of a long time (13 years) to come out. "It's a pretty intense musical journey, really," says GN'R keyboardist Dizzy Reed. "Everyone that is in the band or was in the band at some point — 'cause there, you know, there's been a few guys who have come and gone even since the old band — has contributed, and because of that I think it really takes you to some interesting musical places. When you add Axl and guitars, of course, though, it kinda glues it all together."
MORE TODAY IN ROCK…
The way it is. Singer, songwriter and virtuoso pianist, Bruce Hornsby, is born in Williamsburg, VA. He starts his career in a Grateful Dead covers band. Later, Hornsby tours with the Dead and in '94 he inducts the group into the Rock N' Roll Hall Of Fame. 1954
Is The Beatles' "I Feel Fine" the first song released with deliberate feedback? (John Lennon's claim.) Hard to say, but there is feedback on the intro. 1964
The BBC bans the Rolling Stones. Lyrics, drugs, public behavior? Nope, it is for showing up late for a pair of radio shows. 1964
George Harrison's "My Sweet Lord" is released in the U.S. It's sometimes referred to as "He's So Fine-Take II" since Harrison is later found guilty of 'unconscious plagiarism' of the Chiffon's tune. 1970
Chris Adler, a founder of and drummer for Lamb Of God, is born.  1972 
Singer Alison Nicole Mosshart (Dead Weather) has a birthday. 1973
"It's Only Rock And Roll" is the #1 album in the U.S. The Rolling Stones' 14th full-length effort is the last with guitarist Mick Taylor. 1974
At 3:00 AM Jerry Lee Lewis appears at Graceland, Elvis Presley's residence, brandishing a pistol and demanding to see Elvis. He is handcuffed and taken to jail. 1976
The Cars drive to the top of the Billboard Mainstream Rock chart with "Tonight She Comes."  1985
Queen's dynamic lead singer Freddie Mercury states he has AIDS. 1991
Nirvana's "Smells Like Teen Spirit" is #1 on the Billboard Mainstream Rock chart. 1991
Smashing Pumpkins' "Pisces Iscariot" goes platinum. 1994
U2 is named the Best Group at the MTV Europe Awards. 1995
Will this be on the final? Marilyn Manson, with a MTV camera crew in tow, makes a surprise visit to Temple University. Manson tells an Art and Society class, "We create our own gods. We create our own devils." 2004
With the release of Guns N' Roses' "Chinese Democracy" (see above) soft drink manufacturer Dr Pepper makes good on its offer to send a free can of the beverage to "everyone in America" (excluding ex-GN'R members and Buckethead) when the album, thirteen years in the making, is released. "We never thought this day would come," says Dr Pepper VP of marketing Tony Jacobs. "But now that it's here all we can say is: The Dr Pepper's on us." 2008
Linkin Park wins the Favorite Artist – Alternative Rock Music honor at the 36th annual American Music Awards in L.A. 2008
The Beatles sell more than 450,000 albums and 2 million individual songs worldwide in the first week that the group's music is available on iTunes. The best-selling album in the U.S. is "Abbey Road," and the best-selling song is George Harrison's "Here Comes the Sun" which is on the album. 2010
Jimi Hendrix is named the greatest Rock guitarist ever by a panel convened by Rolling Stone magazine. "Hendrix exploded our idea of what Rock music could be," writes Rage Against The Machine's guitarist Tom Morello. "He manipulated the guitar, the whammy bar, the studio and the stage." 2011
Imagine Dragons perform "I Bet My Life" at the American Music Awards. They also pick up the Favorite Artist — Alternative Rock honor. 2014
Foo Fighters roll out the "Saint Cecilia" EP. The free set, recorded in Austin, is dedicated to the victims of the 11/13/15 Paris terrorist massacre at an Eagles Of Death Metal concert, among other targets. The tragedy led to the cancellation of the Foos' remaining European dates. 2015
"Licensed To Ill," a musical about the Beastie Boys, begins a three-week run at the Camden People's Theatre in London. 2015
Bring Me The Horizon donates $10,000 from merchandise sales toward the medical expenses of former tour mates The Ghost Inside. All five band members suffered injuries when their tour bus collided with an oncoming semi-truck in Texas. 2015
OK Go debut "The One Moment" on Facebook.  The video uses 4.2 seconds of footage (a record) stretched out to the song's full length, with some frames slowed down by 20,000 percent from real time.  2016
The label, Fat Wreck Chords, owned by NOFX's Fat Mike, sells 'Not My President' shirts and donates the proceeds to organizations that combat president-elect Donald Trump's policies. The 'Not My President' phrase first surfaced in '04 to prevent George W. Bush from winning a second presidential term (which Bush won anyway). 2016
A Day To Remember win a legal battle with their former label Victory Records and are awarded a financial settlement of $4 million. The five-year dispute revolved around whether A Day To Remember delivered the five albums under their contract.  Victory insists live recordings and re-releases don't count. An Illinois jury says they do.  2016
"As Daylight Dies," Killswitch Engage's fourth album, is certified platinum by the RIAA (Recording Industry Association of America) for sales in excess of a million copies.  The '06 album is the band's first platinum album. 2021