Combine Led Zeppelin's incredible guitarist, Jimmy Page with Bad Company's outstanding vocalist, Paul Rodgers and it looked like the makings of a legendary supergroup.
Both the guitarist and singer were dealing with the demise of their bands.

Bad Company had been signed to Zeppelin's Swan Song Records. So this pairing was like keeping it in the family.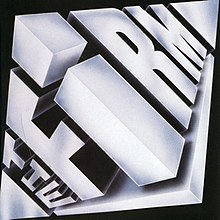 The group, which included bassist Tony Franklin and ex-Uriah Heep drummer Chris Slade, produced two albums, "The Firm" (1985) and "Mean Business (1986) and one great song – "Radioactive." That track and "All The King's Horses" topped the Billboard Rock chart.
Unfortunately, the bulk of the material failed to hit the mark, which proved to be a hard lesson for both Page and Rodgers. A Led Zeppelin or even a Bad Company cannot be re-created at will, even by these exceptional talents.
Page soon found other activities to keep busy. He launched The Honeydrippers with his fellow Zep alum Robert Plant while Rodgers pursued a solo career and other collaborations – including a post-Freddie Mercury stand with Queen.