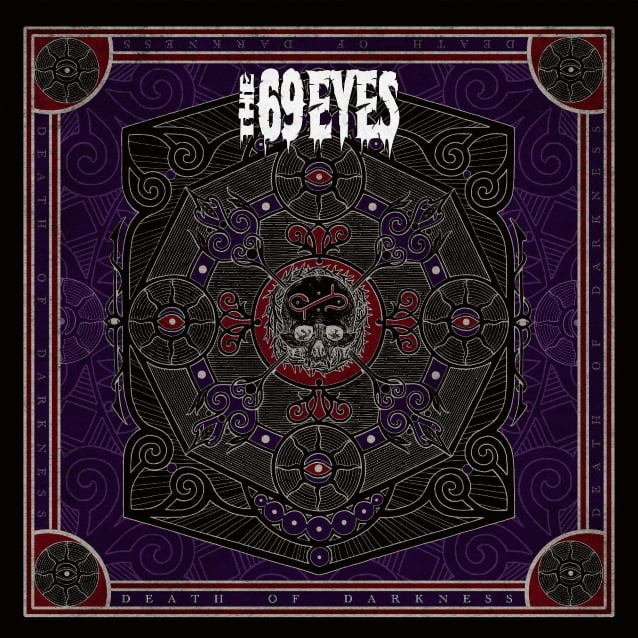 The 69 Eyes will release "Death Of Darkness" on April 21st – physical versions will be available in the U.S. on May 5th.
"We started to make this album single by single, releasing first singles then an EP and now eventually the whole album," explained frontman Jyrki 69.
The 69 Eyes was founded in '89 in Helsinki by Jyrki 69 (who also writes the band's lyrics). 
The lineup hasn't changed since '92. The band blends Gothic Rock with Glam Metal for a style dubbed "Goth 'n' Roll".
"Death Of Darkness" Track Listing:
01. Death Of Darkness
02. Drive
03. Gotta Rock
04. This Murder Takes Two (featuring Kat Von D)
05. California
06. Call Me Snake
07. Dying In The Night
08. Something Real
09. Sundown
10. Outlaws