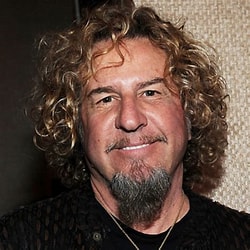 Def Leppard and Sammy Hagar (pictured left) are among 31 entertainment professionals in the categories of Motion Pictures, Television, Live Theatre/Live Performance, Radio, Recording, and Sports Entertainment who have been selected to receive stars on the Hollywood Walk Of Fame.
Recipients have two years to get their stars installed.
The Walk Of Fame, originated in 1960, has stars' names embedded in the sidewalks along Hollywood Boulevard and three blocks of Vine Street in Hollywood.