Earlier this week, KISS frontman Paul Stanley (pictured above) stirred the pot by tweeting about young people undergoing gender transition and the parents who are "normalizing and even encouraging participation" calling it a "sad and dangerous fad."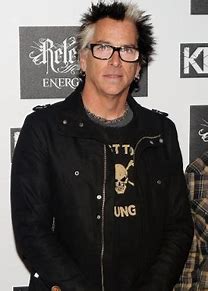 The blowback was immediate. Among those taking Stanley to task was The Offspring's Kevin "Noodles" Wasserman who addressed his rebuttal directly to Stanley. "This is a very disappointing take, especially from someone who wore high-heels, makeup, & teased up hair his whole career."
However, Twisted Sister's Dee Snider voiced his support for Stanley's criticism of gender-affirming healthcare for children.
As a result, Snider's planned performance at San Francisco Pride in late June was canceled.
"Dee has always been a vocal supporter of LGBTQ+ rights. However, when we were notified about the tweet in which Dee expressed support for KISS's Paul Stanley's transphobic statement, we were heartbroken and angry," said San Francisco Pride in a statement.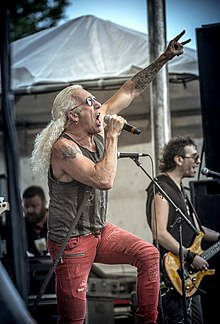 After the damage was done, Snider insisted he remained an ally of the LGBTQ community and argued those with moderate views should not be labeled as transphobes.
Stanley then returned to Twitter to clarify his opinion.
"I support those struggling with their sexual identity while enduring constant hostility and those whose path leads them to reassignment surgery. It's hard to fathom the kind of conviction that one must feel to take those steps."
Though he likely didn't intend to get involved, Ted Nugent found himself in the middle of it when his "Adios Mofo '23" farewell tour received an early kiss-off.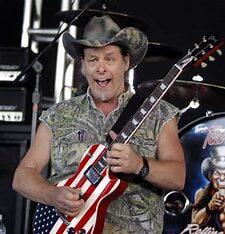 Scheduled to perform in mid-July at Avondale Brewing Co. in Birmingham, AL, Nugent's appearance was scrapped apparently in response to hundreds of comments posted on Avondale Brewing's Facebook page objecting to Nugent's 'radical' political and social views (transphobic comments).
Of course, Nugent being Nugent, he doubled down calling those who protested the concert "liars & haters drunk on stupid incapable to debate me."
A recent Washington Post/Kaiser Family survey found that "78% of transgender adults in the U.S. say living with a gender different from the one assigned to them at birth has made them more satisfied with their lives."
Yes, we know the story's title was taken from the sixth album by Against Me!