Iron Maiden stamps will be available from Royal Mail beginning January 12th.
Eight of the stamps have performance shots (above) with another four featuring Eddie, the band's mascot (below).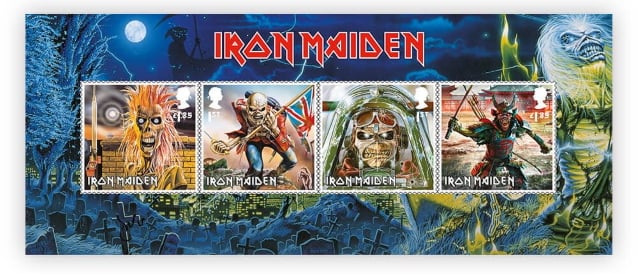 Iron Maiden has sold over 100-million albums and has given over 2000 concerts over its storied four-decade career.
Previously, the Royal Mail has honored The Beatles, Rolling Stones, Queen, David Bowie and Pink Floyd with a series of stamps.