What is Sammy Hagar's favorite Van Halen album?
Hagar fronted Van Halen from 1985 to 1996 replacing David Lee Roth. Hagar had a second run with the band from 2003 to 2005.
It's a safe bet that Hagar's album choice is not one with Roth.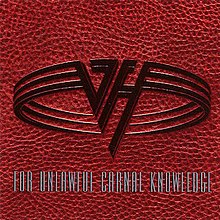 In a recent interview with Guitar World, Hagar said his favorite Van Halen album is "For Unlawful Carnal Knowledge." "I think it's even better than "5150" because the writing, vocals, and the way the band was playing tops it," stated Hagar.
"For Unlawful Carnal Knowledge" was released in 1991. It was the band's third album with Hagar and debuted at #1 on the Billboard 200 album chart.