The Dutch group Golden Earring was around long before "Radar Love" and they were active long after.
Their two shots at worldwide fame were the aforementioned "Radar Love" in '74, and "Twilight Zone," eight years later.

As the opening chords drift off, a pulsating bass fades in and sets "Radar Love" in motion. The drums capture the wind shield wiper rhythm. George Kooymans' hard-edged vocals provide a solid sense of urgency. Also, the guitar work by Kooymans and Barry Hay, co-composers, drives the song, adding drama.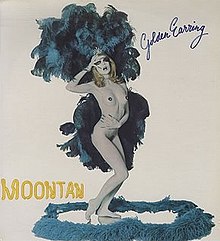 "Radar Love," originally on the band's ninth album, "Moontan," is about a guy racing home – pedal to the metal – to be with his girlfriend with whom he shares a psychic connection. There is even a reference to Brenda Lee playing on the radio. Nice touch.
"Twilight Zone," a propulsive record with ominous lyrics ("when the bullet hits the bone"), sung by Kooymans and Hay, became the band's only Top 10 song in the U.S. spending more than half a year (27 weeks) on the U.S. Pop chart.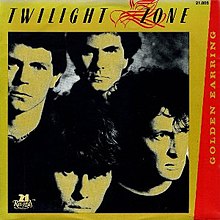 The track, which appeared on the band's sixteenth effort, "Cut," was composed Kooymans as a tribute to the 1960s television series "The Twilight Zone."

Formed in the early '60s, as the Tornados, with guitarist/vocalist George Kooymans and bassist Rinus Gerritsen, Golden Earring soon began recording. Hay and drummer Cesar Zuiderwijk joined in the late '60s.

During the course of their career Golden Earring released approximately two dozen albums netting several Dutch and European hits.