Girlschool will release its 14th studio album "WTFortyfive?" on July 28th.
The band's 13th album, "Guilty As Sin" dropped in '15.  Four years later, Girlschool parted ways with bassist Enid Williams.  Her departure led to the return of Tracey Lamb, who previously played with Girlschool from '87 to '91 and from '93 to '00.
In addition to Lamb, Girlschool has Kim McAuliffe (rhythm guitar, vocals), Jackie Chambers (lead guitar, backing vocals) and Denise Dufort (drums).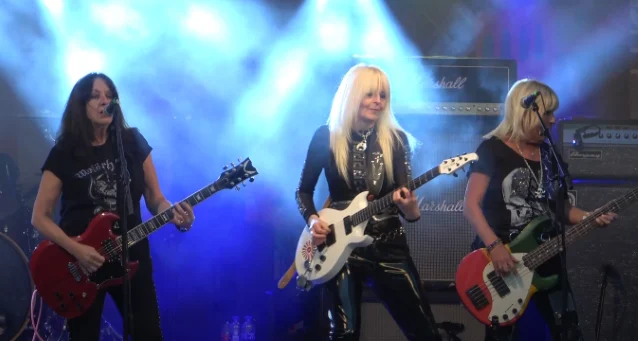 "WTFortyfive?" Track Listing:
01. It Is What It Is
02. Cold Dark Heart
03. Bump In The Night
04. Barmy Army
05. Invisible Killer
06. Believing In You
07. It's A Mess
08. Into The Night
09. Are You Ready?
10. Up To No Good
11. Party
12. Born To Raise Hell