Blue Ridge Rock Festival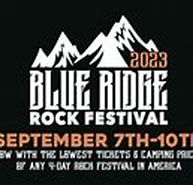 Dates: Sept. 7th – 10th
Location: Virginia International Raceway, Danville, Va.
Headliners: Megadeth, Shinedown, Black Label Society and Flyleaf.
When We Were Young
Dates: Oct. 21st and 22nd (second date added)
Location: Las Vegas Festival Grounds
Headliners: Green Day, Blink-182, Good Charlotte, Rise Against, Yellowcard, Sum 41, Simple Plan, New Found Glory, 30 Seconds to Mars and The Offspring.
Furnace Fest
Dates: September 23rd – 24th (Pre-festival Shed Bash, September 22)
Location: Sloss Furnaces, Birmingham, Alabama
Headliners: Turnstile, Between The Buried And Me, Saosin
Shed Bash Headliners: Hatebreed, Norma Jean and Walls Of Jericho.