Doro Pesch has released "Bond Unending," a duet with Sammy Amara of the German Rock band Broilers.
"(The song is) about deep friendship," explained Doro. "Sammy and I wrote it in the middle of the night. We had so much fun together. The chemistry was great right from the start."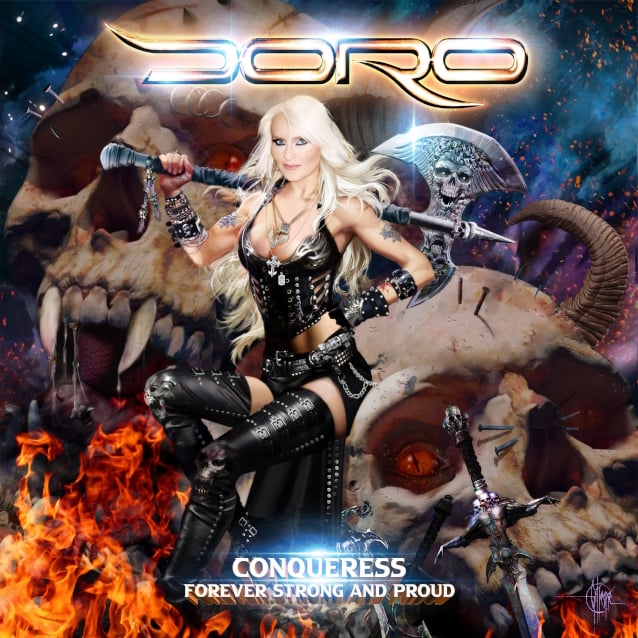 The track is from Doro's upcoming studio album, "Conqueress – Forever Strong And Proud,", due on October 27th.
"Conqueress – Forever Strong And Proud" Track Listing
CD 1
01. Children Of The Dawn
02. Fire In The Sky
03. Living After Midnight
04. All For You
05. Lean Mean Rock Machine
06. I Will Prevail
07. Bond Unending
08. Time For Justice
09. Fels In Der Brandung
10. Love Breaks Chains
11. Drive Me Wild
12. Rise
13. Best In Me
14. Heavenly Creatures
15. Total Eclipse Of The Heart
CD 2
16. Warlocks And Witches (Intro) (Bonus Track)
17. Horns Up High (Bonus Track)
18. True Metal Maniacs (Bonus Track)
19. Heart In Pain (Bonus Track)
20. The Four Horsemen (Bonus Track)