Legendary guitarist Jeff Beck was in the Yardbirds ("Shapes Of Things," "Over Under Sideways Down" and "Heart Full Of Soul"), The Jeff Beck Group and had a highly accomplished solo career.
When the Yardbirds imploded Beck started his own band…
There are a couple ways to look at The Jeff Beck Group. It served as the launching pad for singer Rod Stewart and future Faces/Rolling Stones guitarist Ron Wood.
More importantly, The Jeff Beck Group also laid the groundwork for Led Zeppelin, and countless others. Beck's jaw dropping expertise was augmented by his masterful use of an array of effects.
Still, the group tanked when they hit the road in support of Roy Orbison and were dropped from the tour.
When the Jeff Beck Group made its U.S. debut at NY's Fillmore East, Stewart had such a case of stage fright that he sang the opening number out of sight from behind the speakers. Fortunately, the audience's excited reception drew him out.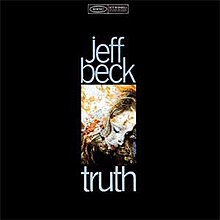 Despite the rocky starts The Jeff Beck Group produced one of the '60s major albums. "Truth" had Blues ("You Shook Me" and "I Ain't Superstitious"), Rock ("Shapes Of Things," a heavier cover of the Yardbirds' classic, and "Beck's Bolero") and one electrifying performance after another.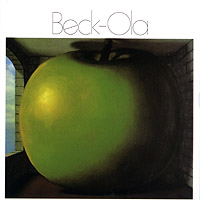 The follow-up "Beck-OLA" was not nearly as accomplished. Internal troubles were taking their toll. The group managed some solid Presley covers – "All Shook Up" and "Jailhouse Rock." However, the best song was "Spanish Boots."
Following "Beck-OLA," Wood got the boot and Stewart left. The two joined the Faces with Stewart eventually going solo and Wood becoming a Stones guitarist (along with Keith Richards).

Beck tossed out another Jeff Beck Group album with a new line up but his interests had turned elsewhere, namely working with Vanilla Fudge bassist Tim Bogert and drummer Carmine Appice. A serious car accident sidelined Beck for several months and postponed the Beck, Bogert, Appice project.
Eventually, Beck recovered and the union, Beck, Bogert & Appice, was according to the critics, as disastrous as everyone feared. But the album went gold.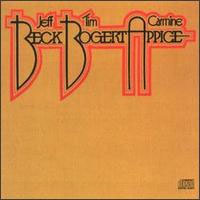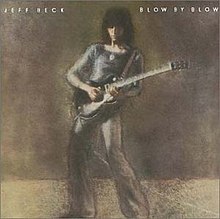 On his own Beck produced excellent fusion albums including the classics "Blow By Blow" and "Wired."
Beck and Stewart worked together again in the '80s on a cover of Curtis Mayfield's "People Get Ready." Beck even inducted Stewart into the Rock 'n' Roll Hall of Fame.
A number of years later, it was the guitarist's turn.

Beck was inducted into the Rock and Roll Hall of Fame in '09 (along with Metallica and Run DMC). Led Zeppelin's Jimmy Page did the honors, recognizing Beck's solo career.
This was Beck's second induction. In '92, he was voted into the Hall for his work with the Yardbirds (as was Page). The following year, Beck proved he still had the chops when he won a Grammy for Best Rock Instrumental Performance.

Early '10 was a rare high-profile period for Beck. He appeared on the cover of Rolling Stone magazine with another legend, Eric Clapton, to promote their joint North American tour. At each stop they played individual sets before teaming to close the show.

With the tour completed, Beck released his first solo album in seven years, "Emotion & Commotion." The set included covers of "Over The Rainbow" (from "The Wizard Of Oz") and Screamin' Jay Hawkins' "I Put a Spell On You," with vocals by British Soul/R&B stylist Joss Stone.

"Emotion & Commotion" made its debut at #11 on the Billboard album chart. Just six years later, Beck presented "Loud Hailer."
Beck passed away on 1/10/23.