Frustrated with Free's lack of sustained success (following "All Right Now"), largely due to band members drug problems, singer Paul Rodgers and drummer Simon Kike teamed up with former Mott The Hopple guitarist Mick Ralphs and ex-King Crimson bassist Boz Burrell to create Bad Company.
No glam, no glitter, these guys were straight-ahead guitar Rockers.
Signed by Led Zeppelin's Swan Songs imprint Bad Company began tearing it up, briefly rivaling Led Zep. They reeled off a series of classics, mostly coming from their self-titled debut (pictured above): "Bad Company," "Can't Get Enough," "Movin' On" and "Rock Steady." The album went to #3 on the Billboard 200.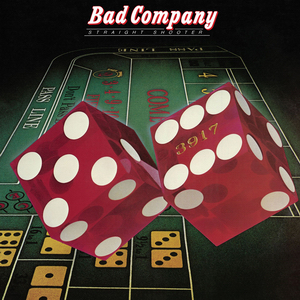 The next two albums, "Straight Shooter" (with "Shooting Star," "Good Lovin' Gone Bad" and "Feel Like Making Love") and "Run With The Pack" (which peaked at #5 on the Billboard 200) are good but a notch below the debut.
In mid '79, amid rumors Bad Company was splitting, Rodgers wrote and recorded "Rock 'n' Roll Fantasy," the group's final Top 20 single.
After Desolation Angels," which contained "Rock 'n' Roll Fantasy," the band took three years off. They returned in '82 with "Rough Diamonds."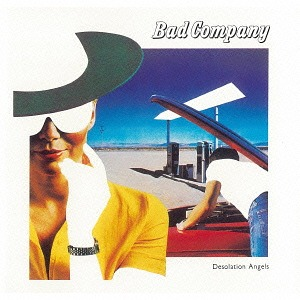 But Paul Rodgers left shortly thereafter. Bad Company carried on with other singers… not a real good idea.
Rodgers next joined Jimmy Page in The Firm, a short-lived excursion, before doing some exceptional Blues work.