Butcher Babies have released the ballad "Last December."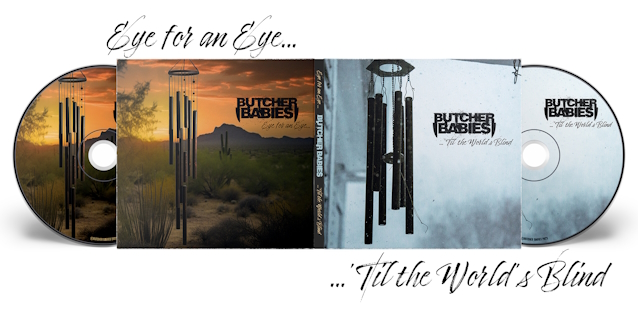 The song will appear on the band's upcoming double album, "Eye For An Eye…"/"…'Til The World's Blind," which is due July 7th.
Butcher Babies have already released "Beaver Cage" and "Red Thunder." These songs plus "Last December" will appear on "…'Til The World's Blind" set.
The band's fourth and fifth studio albums celebrate the tenth anniversary of its full-length debut album, "Goliath" (released 7/9/13).
"Eye For An Eye…" Track Listing:
01. Sleeping With The Enemy
02. Bottom Of A Bottle
03. Yorktown
04. Dreaming In Color
05. Last Dance
06. It's Killin' Time, Baby! (w/ Craig Mabbitt – Escape The Fate)
07. Sleeping with The Enemy (w/ Andy James – Five Finger Death Punch)
"…'Til The World's Blind" Track Listing:
01. Darn That Nightmare
02. Red Thunder
03. Backstreets Of Tennessee
04. Wrong End Of The Knife
05. Last December
06. Beaver Cage
07. Best Friend
08. I Fell Asleep At The Table
09. This Is The Part (w/ Chad Gray – Mudvayne)
10. Spittin' Teeth
11. King Pin
12. The Devil Cut Me Off
13. 'Til The World's Blind
14. Don't Touch My Pole